The perfect gelato in the centre of Pavia
Located in one of the most populated and admired areas in Pavia, close to the main university and to the Duomo, our Italian gelato lab RivaReno is waiting for you to let you discover the true taste of fruit. Defined by many as the best gelato in Pavia, RivaReno keeps the quality standard of its products high and constant: our gelato made fresh daily is therefore appreciated for its unmistakable creaminess and for the range of unique and delicious flavours, which we invent and elaborate for you with passion and creativity.
Our gelato production lab, located in our RivaReno shop, produces every day quality gelatos, prepared with the best Italian and foreign ingredients and served at a higher temperature than the average. In this way your palate will not be temporarily numbed by the cold and you can taste the flavours better.
Write Your Own Review
Our schedules
Corso di Strada Nuova, 25, Pavia
Sunday - Friday: 13:00 - 23:30
Saturday: 13:00 - 24:00
Natural gelatos
In our gelato made fresh daily you will never find any preservatives, anti-oxidants, hydrogenated fats, artificial colorants, mono and diglycerids and the likes of propylene glycol or propanediol etc.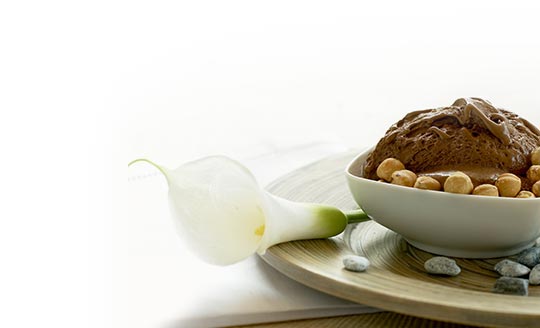 About us...
Such a good gelato! Also the gelato shop in Pavia keeps up the name of RivaReno. Amazing gelatos, both the cream and fruit flavours! Excellent taste and creaminess. Try also the yogurt with black cherries.
Excellent cream flavours. Dense and creamy gelato. The fruit flavours reflect the seasons. A pleasant break in one of the main and most central streets in town.
Excellent! Very good gelatos, high quality products and special flavours. Try the Cremino and the chocolate flavours.